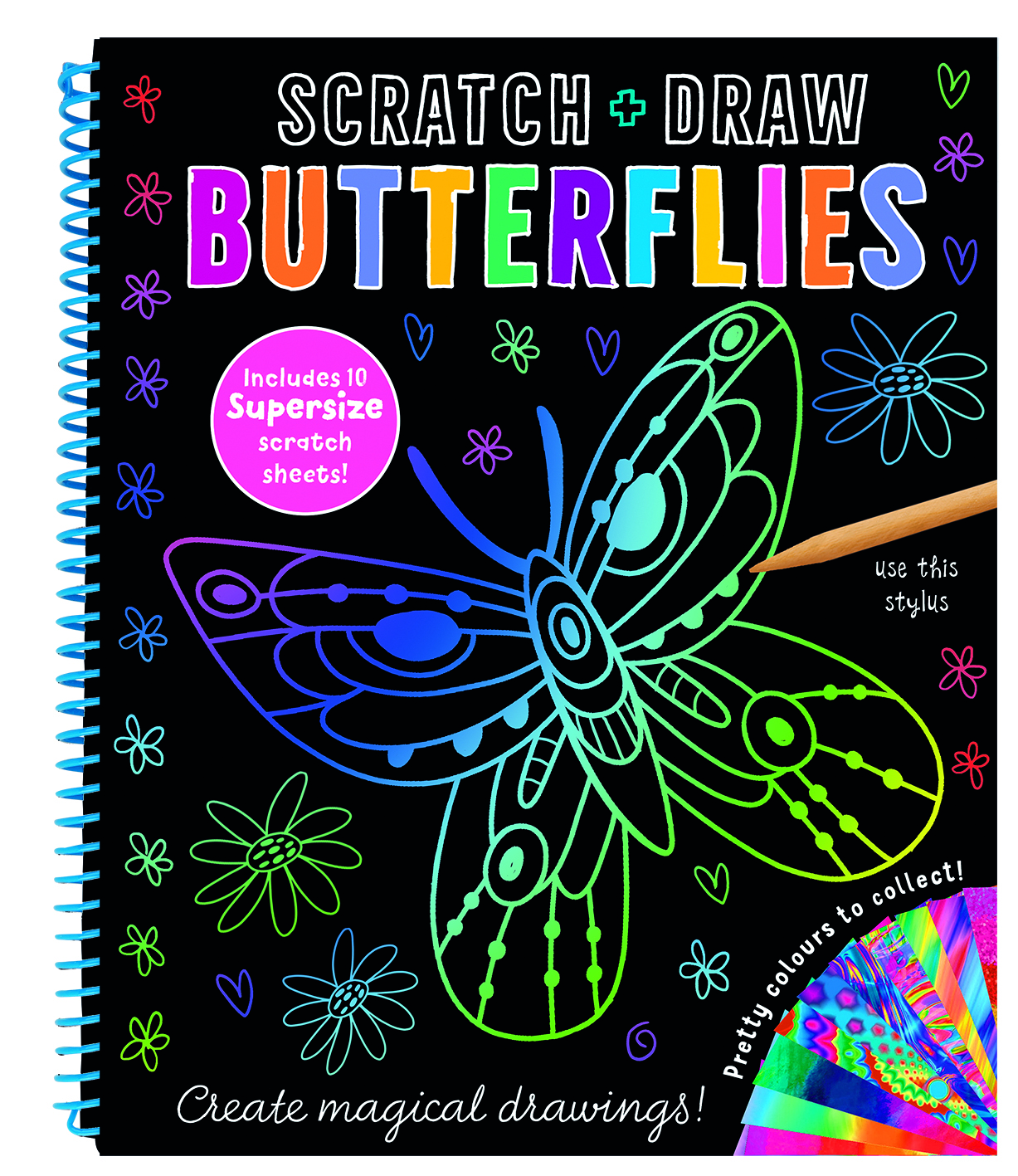 3313
Scratch & Draw (Spiral bound)
Scratch & draw Butterflies
TPS: 250mm x 200mm
Extent: 16pp + 10 sheets scratch paper + stylus
Scratch and draw is a simple and effective craft concept where children can draw original designs around a theme then bring them to life in bright colours by scratching away at the black surface. These scratch and draw books are spiral bound to open flat. Each has inspirational craft ideas and a useful folder containing the scratch sheets and a stylus. The books cover a range of designs with themed artistic ideas either to follow or to stimulate creative expression.
Detailed illustrations for children to copy or use as inspiration.
Spiral-bound format allows pages to lie flat for ease of use.
Folder provided for the accompanying materials.
Includes brightly coloured patterned scratch sheets and a stylus scratch tool.
Written by: Elizabeth Golding
Illustrated by: Olena Herasimova
Other books
in this series