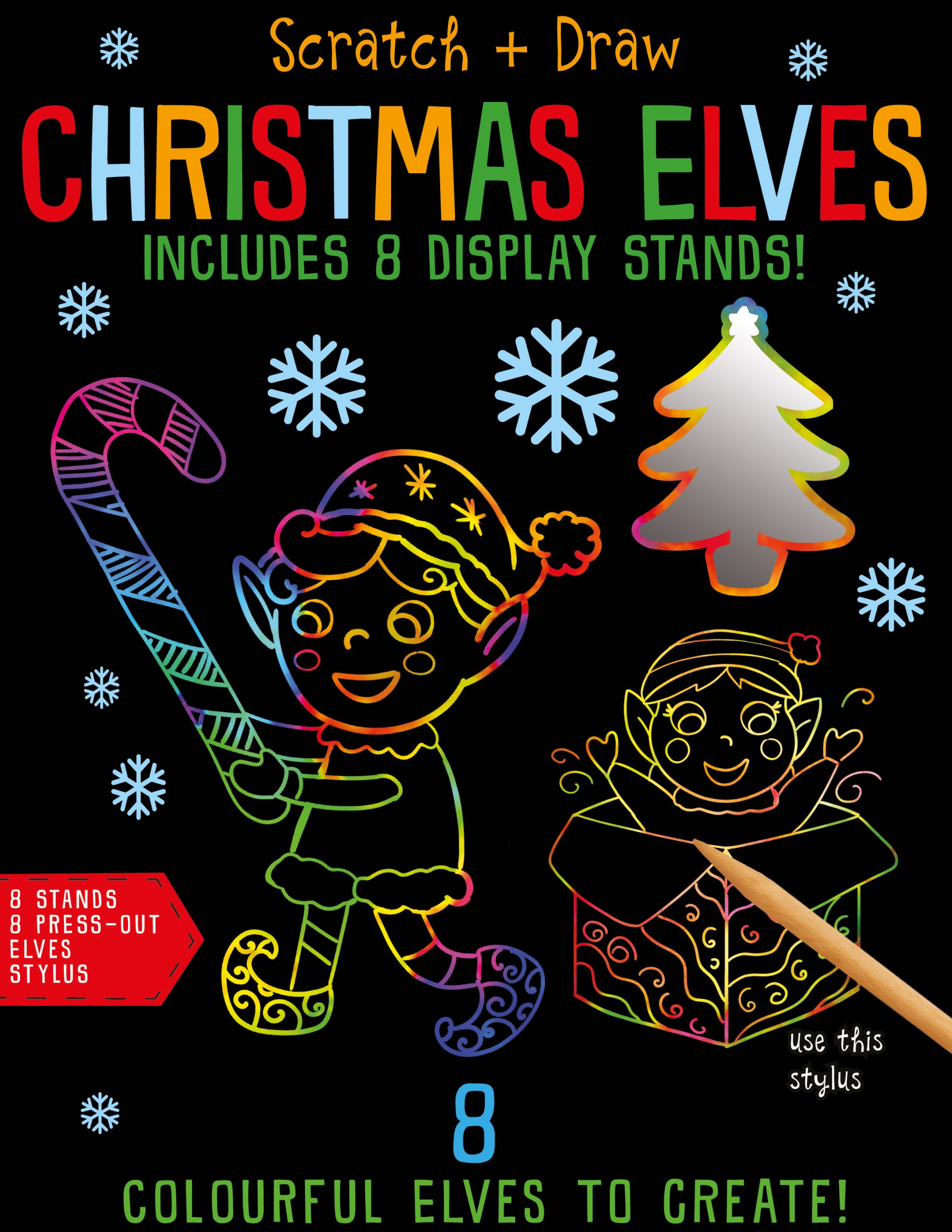 2950
Scratch & Draw shapes
Christmas Elves
TPS: 245mm x 190mm
Extent: 12pp + 8 sheets scratch paper + stylus
These packs contain a set of die-cut decorative shapes, a stylus, sheets of scratch paper and a book of full ideas. The varied shapes press outwit no cutting required, allowing young children to draw within complex creative shapes rather than trace simple outlines. The books contain drawing tips for pattern, design and shading as well as further ideas for craft projects using completed pictures. Each title is themed and includes display stands so that children can exhibit their finished artworks.
Detailed illustrations for children to copy or use as inspiration.
Die-cut press-out shapes for a novel approach to the popular scratch art format.
Huge range of titles available in different popular themes.
Scratch paper is colour themed to the subject.
Includes scratch stylus tool.
Written by: Emma Munro Smith
Illustrated by:
Other books
in this series