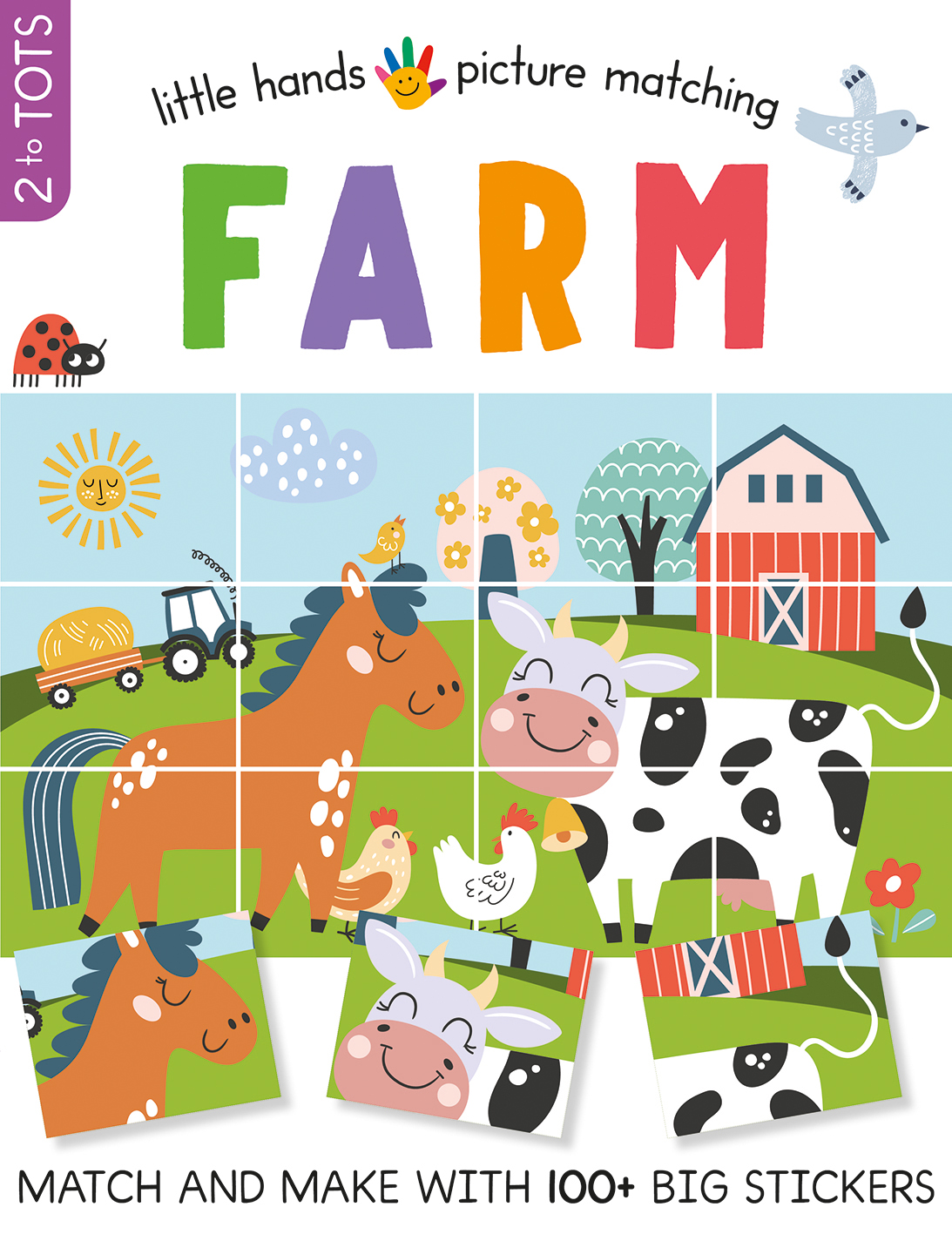 Matching pictures
Farm
TPS: 280mm x 216mm
Extent: 24pp 4/4 + 6 sheets of stickers
This bold and colourful sticker book encourages children to recognise and match shapes to complete a picture. Each page gradually increases in difficulty by introducing more complex shapes and scenes to complete. Encourages matching, shape recognition, counting to 10, visual thinking, and fine motor skills. Includes 100+ stickers.
Includes 10 felt-tip pens.
Ideal for younger children.
Written by:
Illustrated by:
Other books
in this series