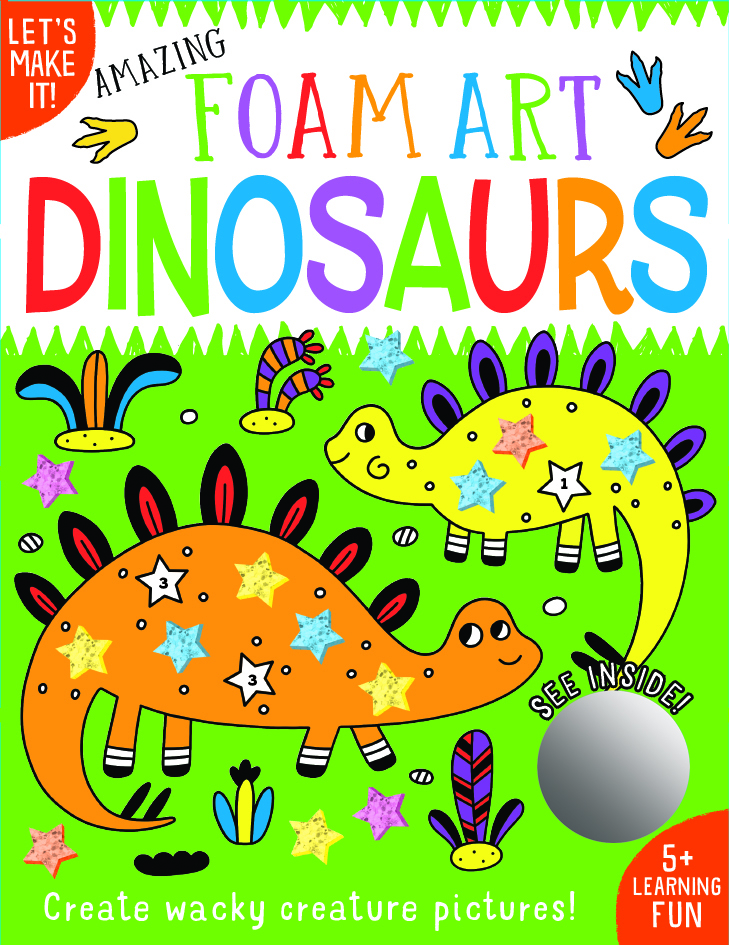 3331
Let's make it! Small activity box
Foam Art Dinosaurs
TPS: 200mm x 180mm box: 250mm x 190mm
Extent: 12pp (send cover) + creative materials
This is a range of absorbing craft activities in a smaller boxed format. From foam art to fingerprint fun, scratch shapes to paper-craft, there are plenty of ways to keep children happy and busy while developing their creativtiy, hand-eye coordination, cutting skills, pen control and more.
Comprehensive range of craft activities.
Unusual as well as popular themes using paper, card and other simple materials.
Sheets of card or paper and accessories included.
Sturdy box keeps everything to hand.
Written by:
Illustrated by:
Other books
in this series