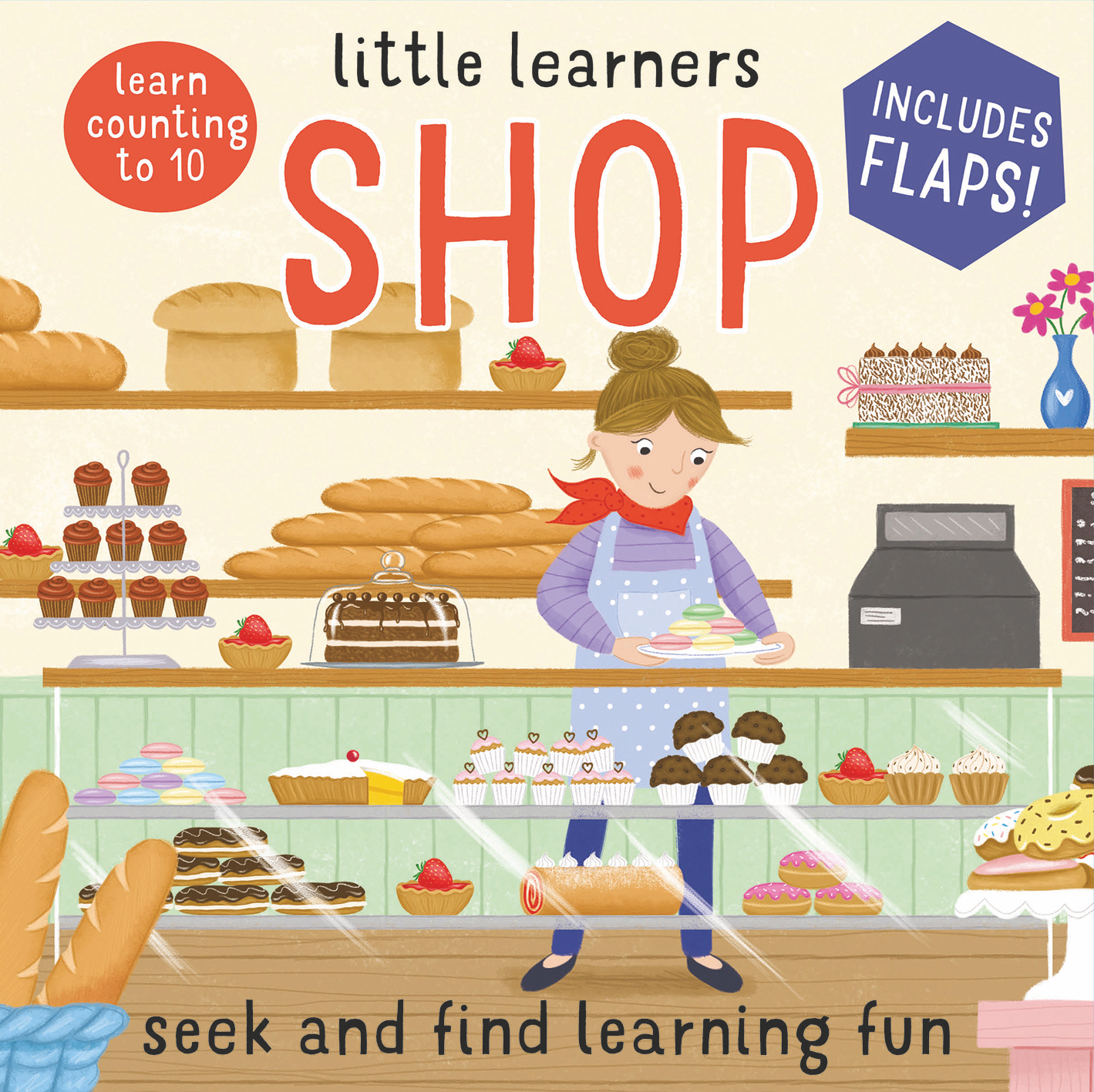 2887
Little Learners
Little Learners Shop
TPS: 200mm x 200mm
Extent: 5 spreads + 5 flaps
With lots to spot in every scene, young learners will enjoy the seek-and-find activities while learning to count up to ten. To Hold their interest, each page has a set of tactile finger pads to help children count along using one finger, and there is a surprise flap to lift.
Interactive elements make learning fun.
Finger pads on each page.
Written by: Emma Smith
Illustrated by: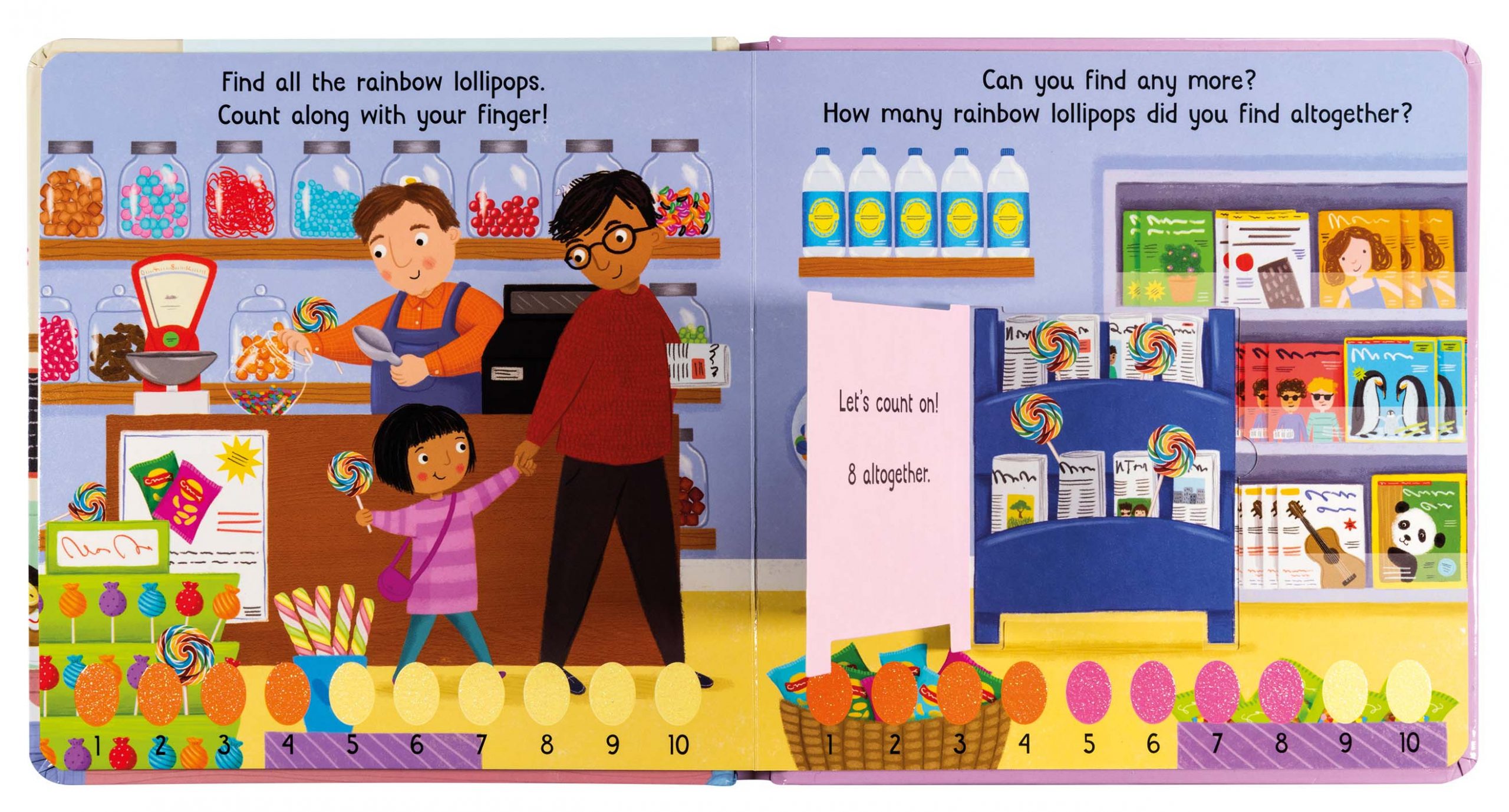 Other books
in this series