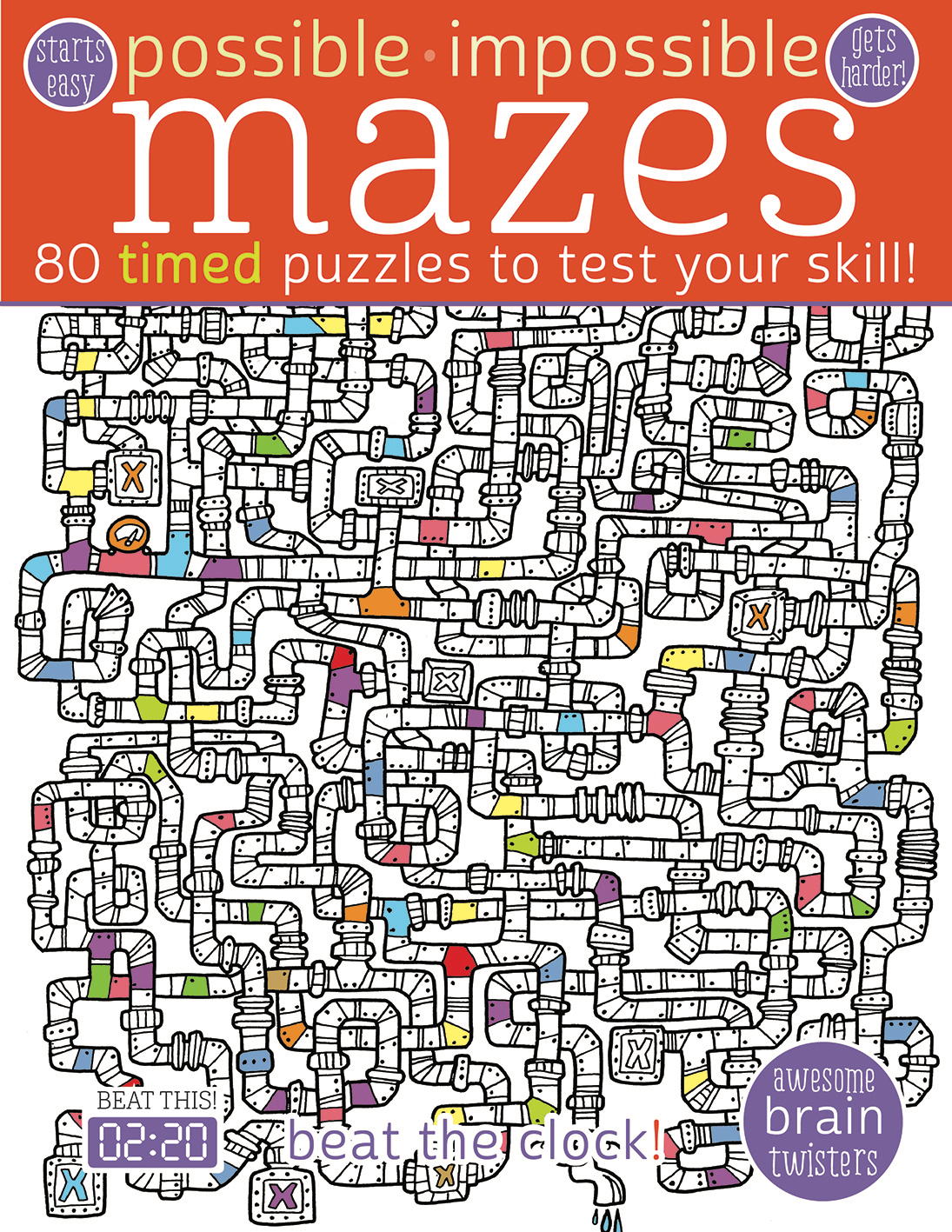 2422
Possible · Impossible puzzles
Mazes
TPS: 280mm x 216mm
Extent: 96pp
Ready to beat boredom, the possible· impossible puzzle series covers all types of detailed visual puzzle from spot the difference to odd one out, and dot-to-dot mazes. These specialised and challenging puzzles get progressivly harder as children work through the book, helping the development of their problem-solving skills. For added fun, each puzzle includes a time challenge of the expected duration with the aim of beating the clock! The solutions are included in the back of the book.
Range of different types of visual puzzle.
Time challenge on every puzzle.
Puzzles become progressively harder.
Develops problem-solving skills.
Highly detailed illustrations.
Also available as 32- page titles and as 192-page bind-ups.
Written by: Elizabeth Golding
Illustrated by: Lisa Mallet & Marc Pachow
Other books
in this series