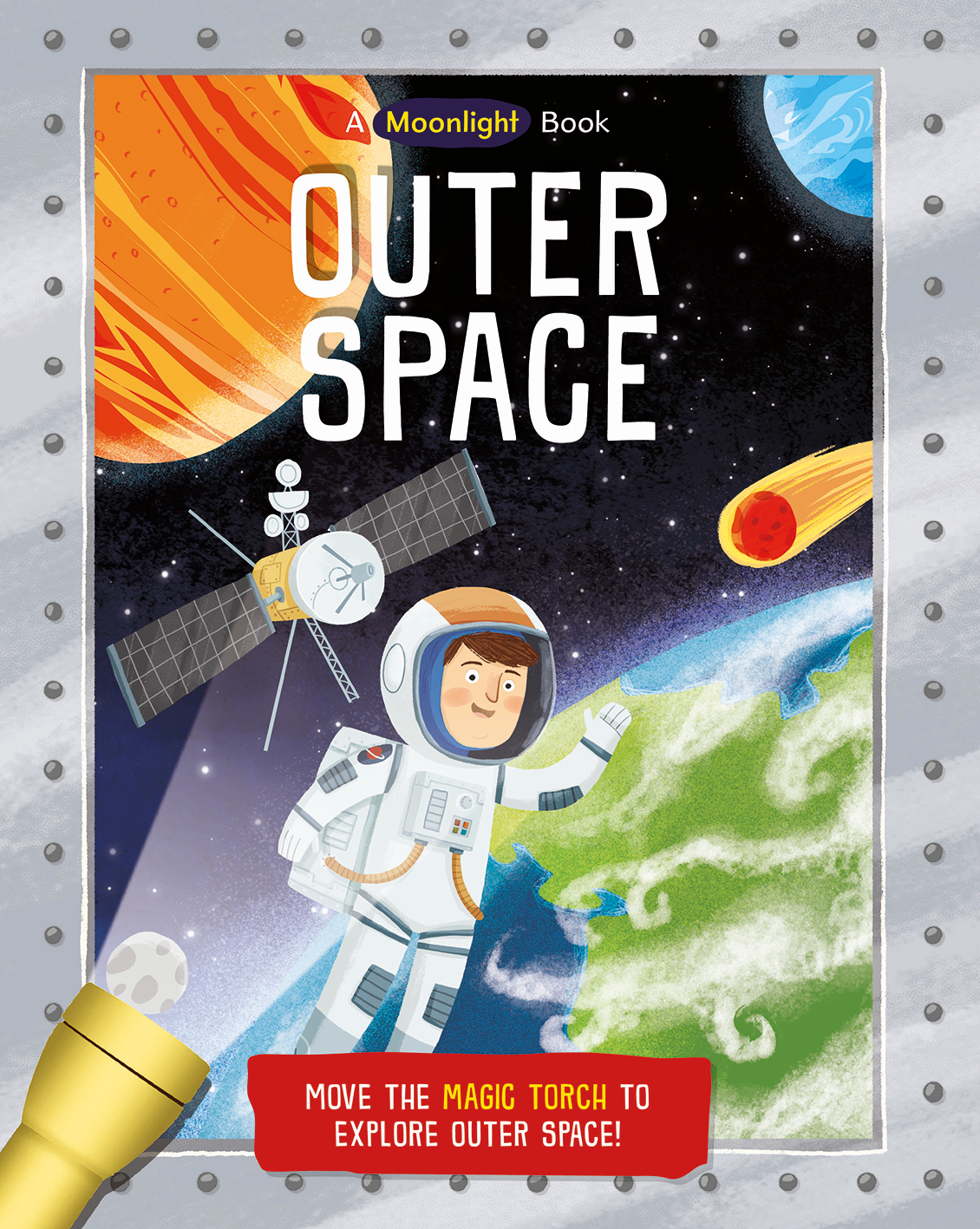 2963
Moonlight large format
outer space
TPS: 295mm x 230mm
Extent: 6 spreads
This large-format educational series has a 'magic' torch that the child moves to find objects or animals hidden on the page. There are dozens of things to spot in each themed title. In addition to search and find activities, there are fascinating facts on each subject, including entertaining scientific or historical statistics. The five torches are fixed into the page to avoid being lost. These informative books will educate, delight and amuse all children.
A perfect introduction to a range of real-world topics presented in a fun and interactive way.
Translucent illustrations allow the torch beam to 'light up' the page.
Available in a range of focused themes.
ideal for repeat use.
Written by:
Illustrated by:
Other books
in this series