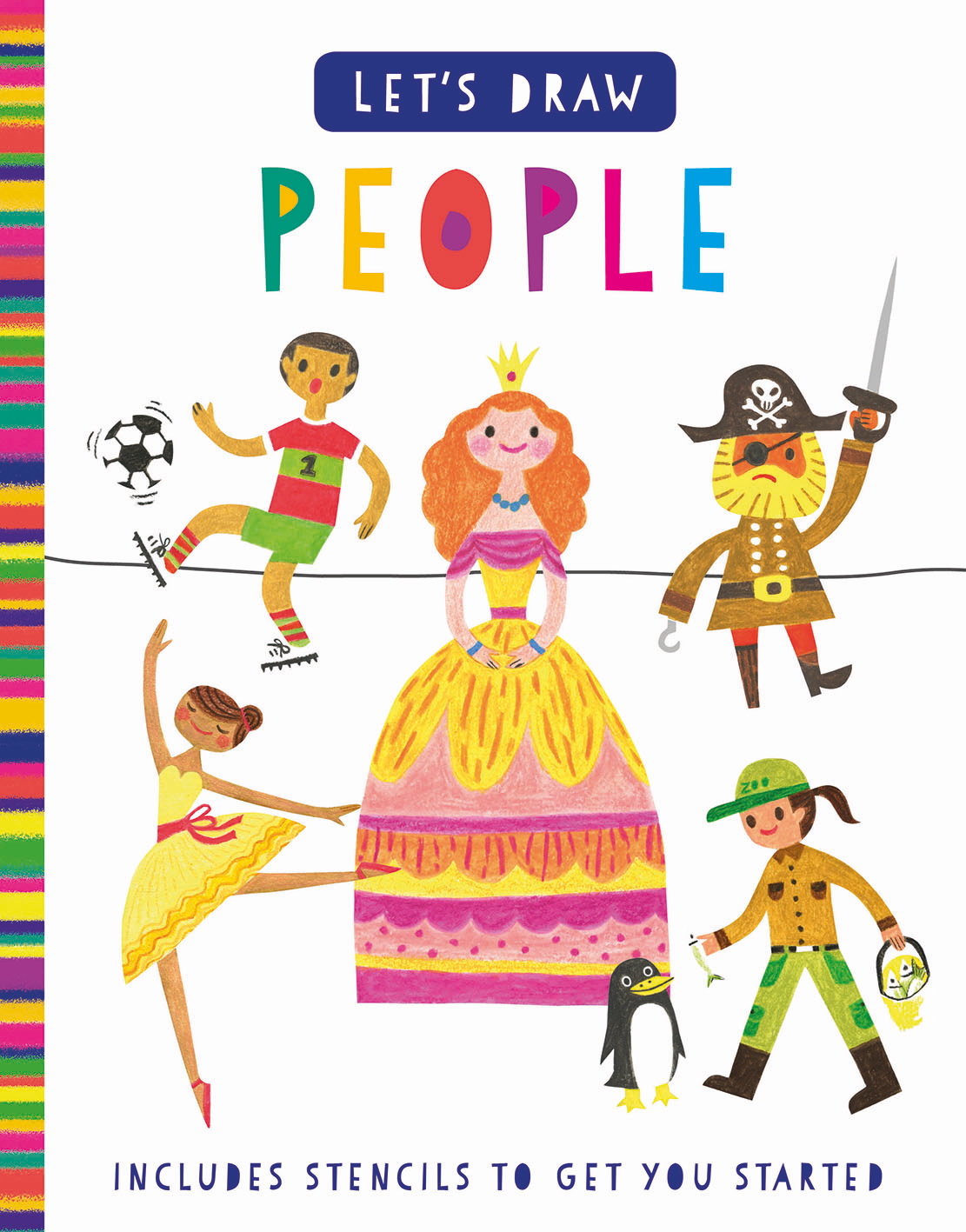 2876
Let's draw
People
TPS: 241mm x 188mm (pbk)
Extent: 32pp + 3 stencil sheets
This series helps children to learn how to draw by using stencil templates and by following the simple step-by-step instructions. Using the templates builds children's confidence and encourages them to create their own unique works of art. Every drawing is explained in easy bite-sized stages, giving children a starting point on which to form their own creative vision and expression. Each title is structured around a popular theme and includes three sheets of relevant stencils. All the budding artists needs are some coloured pencils or pens and paper.
This series is available in Paperback format.
Includes three sheets of themed stencils.
Clear instructions to help build skills using the stencils provided.
Written by:
Illustrated by:
Other books
in this series