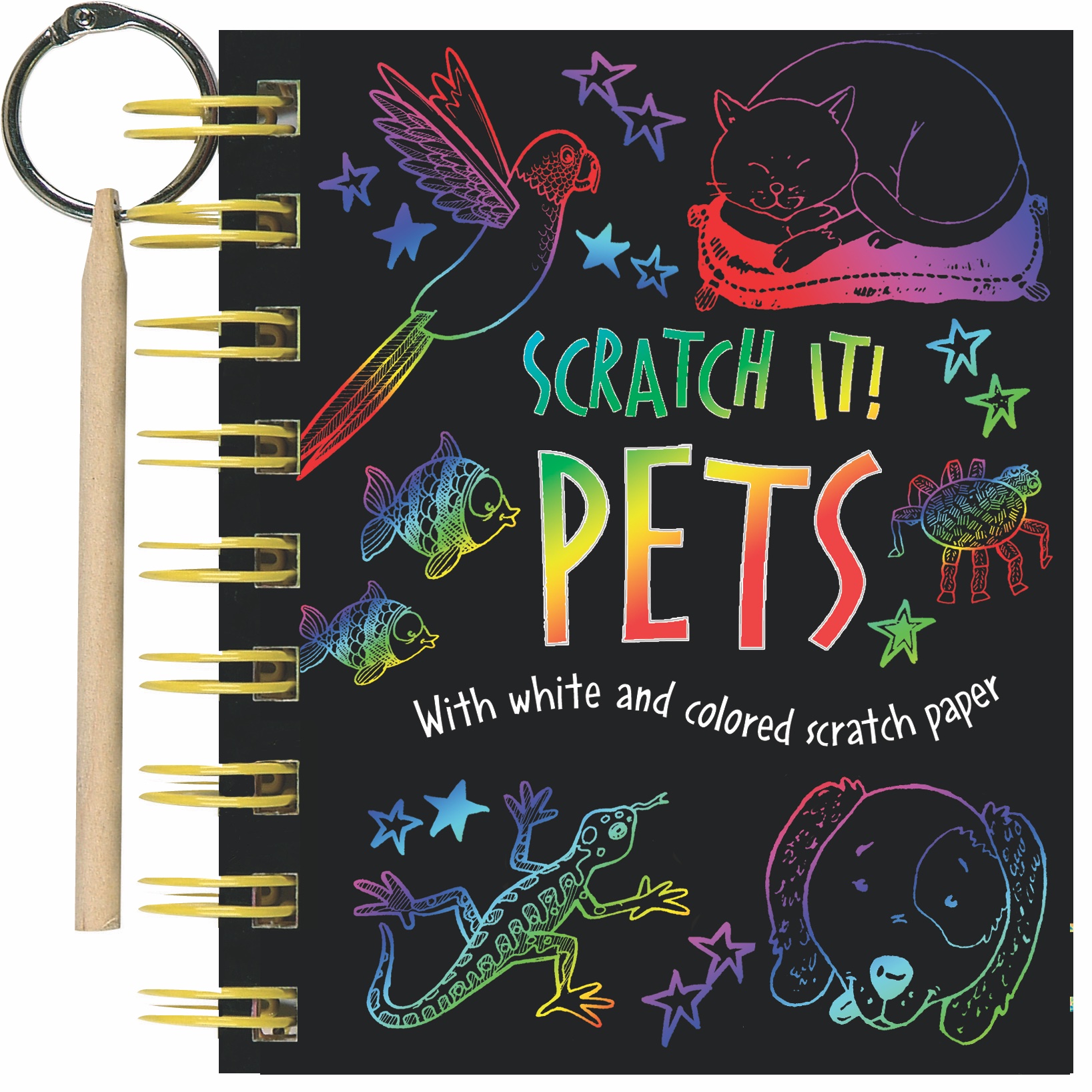 2087
Scratch It!
Pets
TPS: 118mm x 95mm
Extent: 32pp + 16 sheets scratch paper + stylus
Fabulous and fun, Scratch It! titles contain a book brimming with ideas, plus special sheets of Scratch It! paper and a stylus. The book contains plenty of art tips and advice as well as ideas for craft projects with completed pictures. The titles are produced in small format for probability with spiral binding for ease of use. The stylus attaches securely by means of a metal ring through the spiral binding. The Scratch It! range offers a choice of popular themes, several with different, even scented, paper to ensure widespread appeal.
Easy to carry and use while on the go.
Scratch paper is colour themed to the subject.
Detailed illustrations for children to copy or use as inspiration.
Spiral-bound format allows pages to lie flat for ease use.
Scratch sheets contained in a handy wallet.
Includes stylus scratch tool, which attaches to the book.
Written by:
Illustrated by:
Other books
in this series