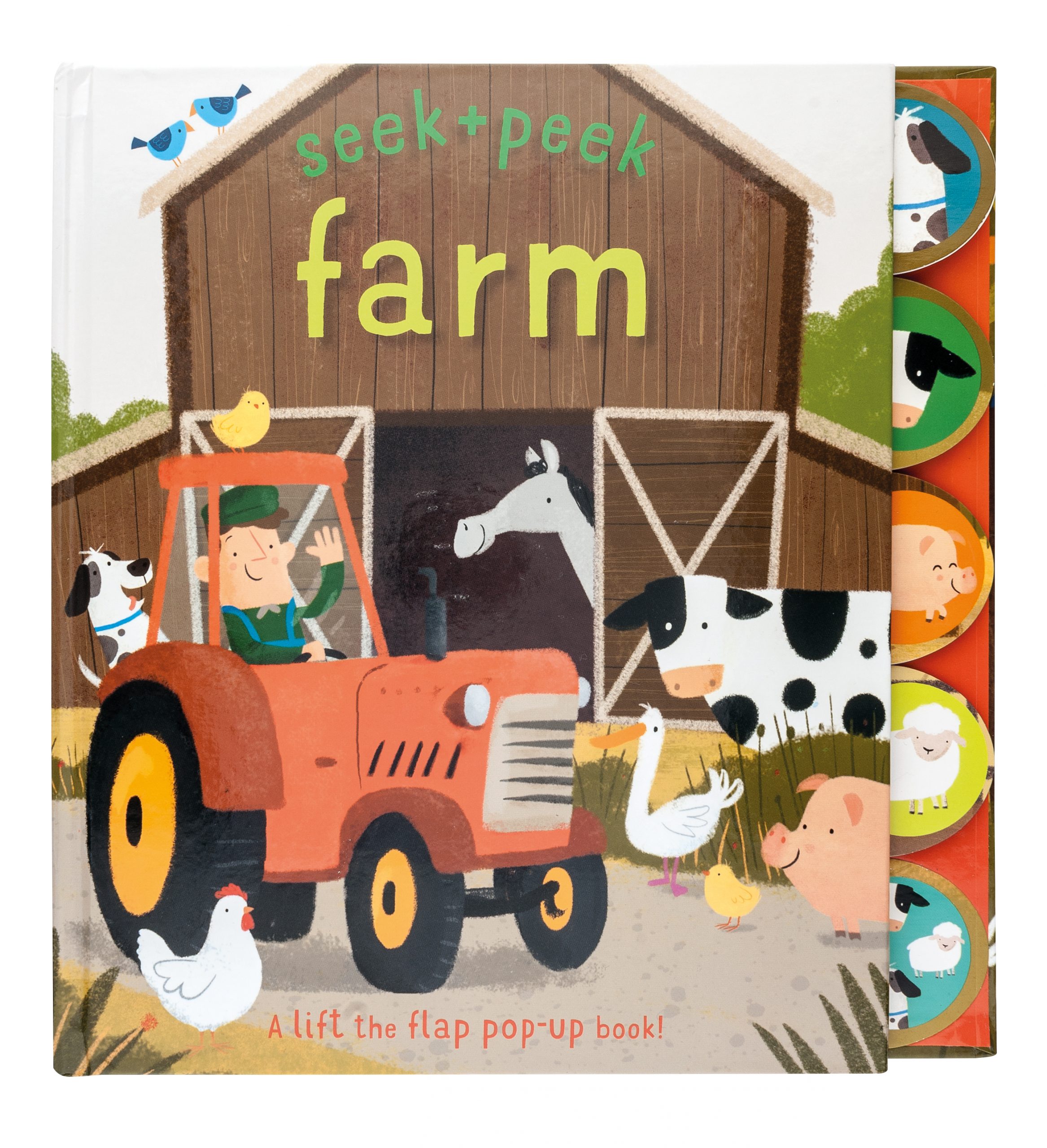 2654
Seek + Peek
Seek + peek Farm
TPS: 250mm x 235mm
Extent: 5 spreads + flaps and pop-ups
The titles in this series contain five tabbed spreads with fun flaps to bring them to life, and an exciting pop-up scene at the end. These unique pop-up books engage children through a series of simple questions and answers, with flaps to lift and reveal!
Tabbed pages for ease of use.
Helps children to learn their numbers or colours.
Written by:
Illustrated by: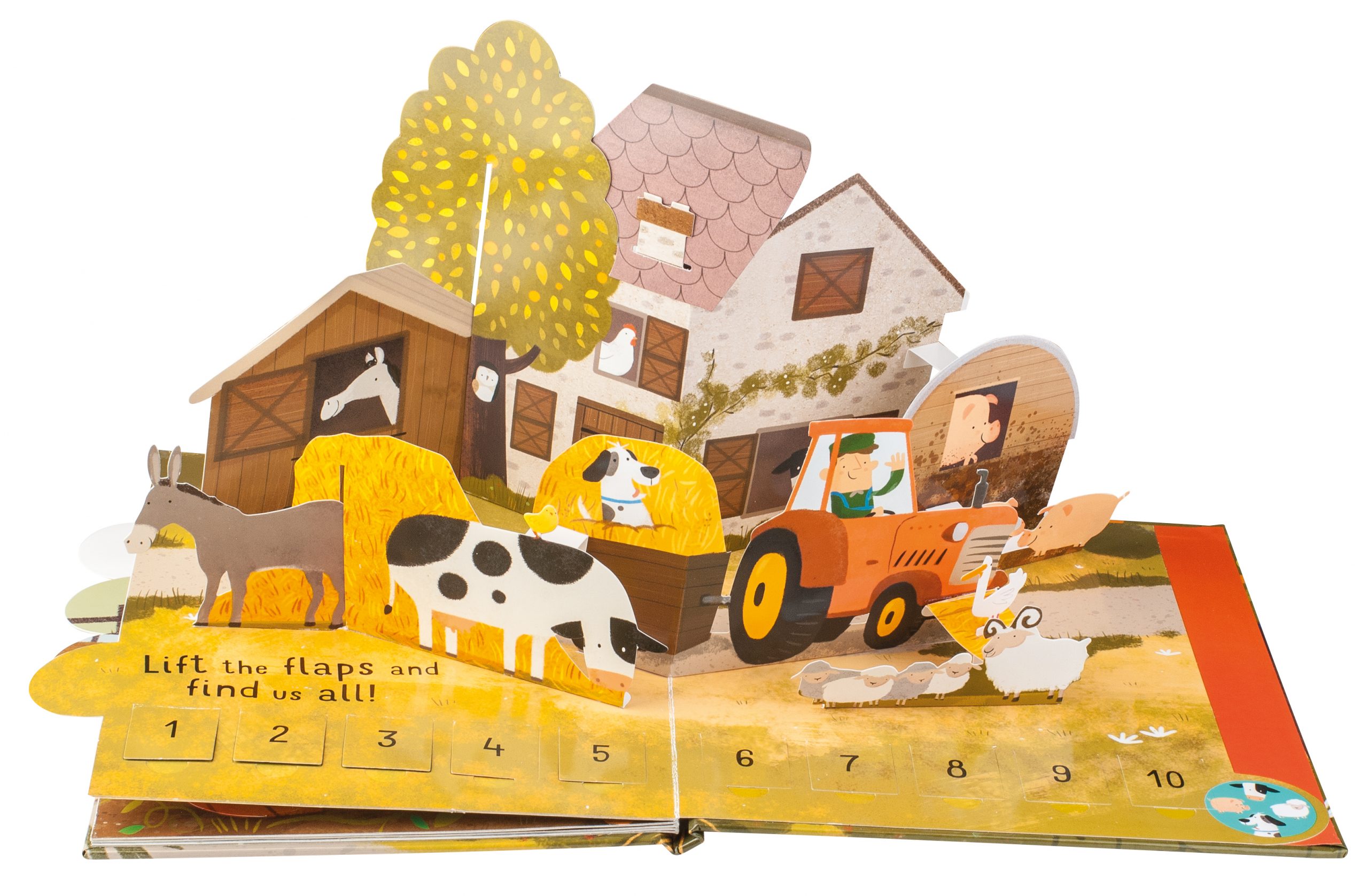 Other books
in this series