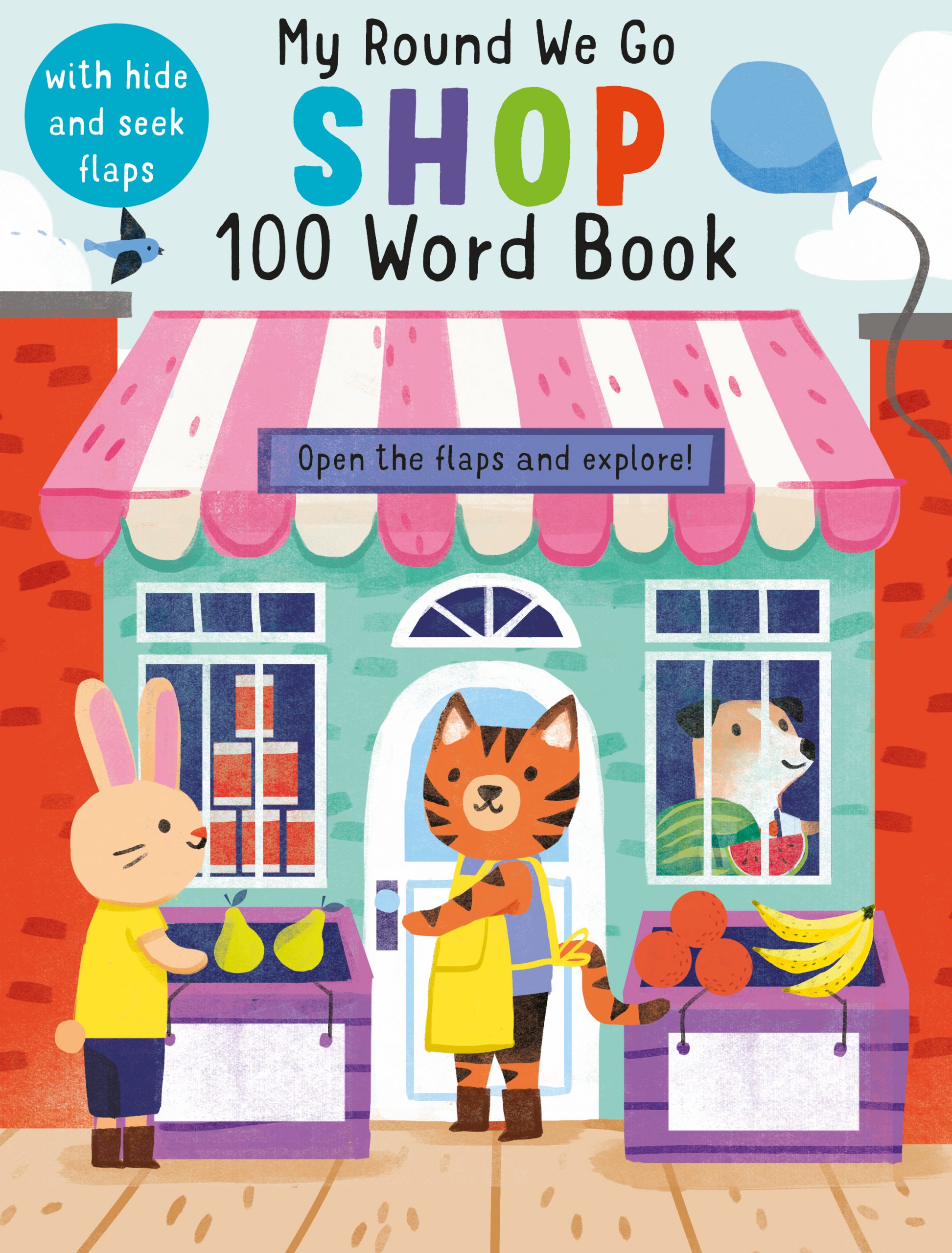 2833
my round we go ...
Shop 100 Word Book
TPS: 250mm x 190mm
Extent: 8pp text + carousel
The titles in this series of simple lift-the-flap carousel books include 100 themed words and pictures, and additional search-and-find activities The rounded fold out panel with a floor or ground illustration turns each spread into a full scene. Each title helps children to recognise sight words and find multiple things on every spread. There are multiple hide-and-seek flaps on every page that offer an interactive way for children to explore each themed scene.
Improves children's counting, word recognition, visual thinking and dexterity skills.
Bright, colourful and engaging illustrations.
Well- interrogated hidden flaps add intrigue to search-and-find activities.
Can be used alone or with help from a parent.
Written by:
Illustrated by:
Other books
in this series