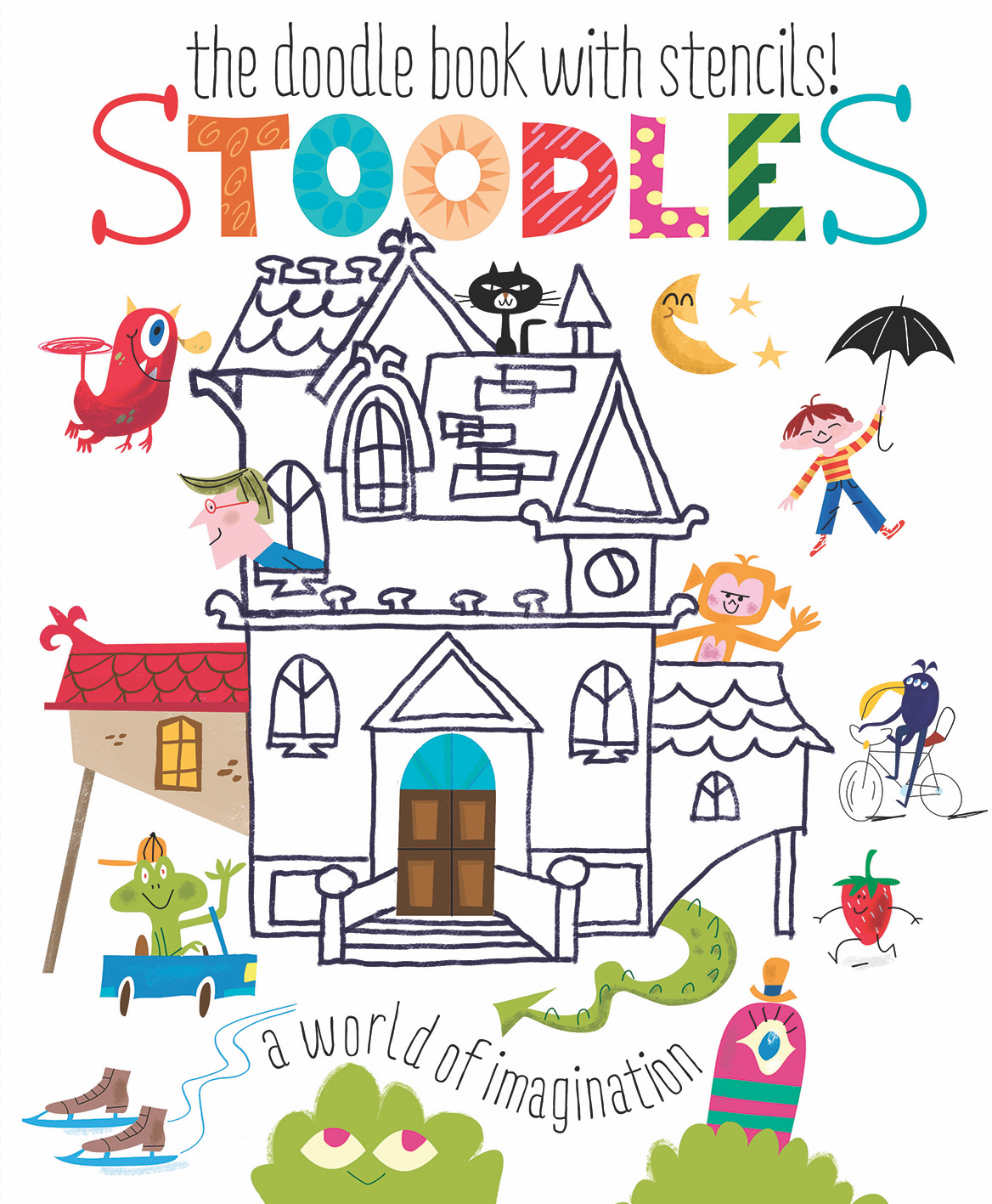 2358
The doodle book with stencils
Stoodles
TPS: 290mm x 216mm
Extent: 52pp + stickers + stencils
It's a doodle book with stencils and stickers too! Unique and innovative, in this book children use their imagination and the intergrated stencils to transform doodle pictures. This book contains endless creative possibilities for children aged 8 and older.
Includes stencils and stickers to personalise drawings.
Clear guidance on the doodling process.
Written by:
Illustrated by: