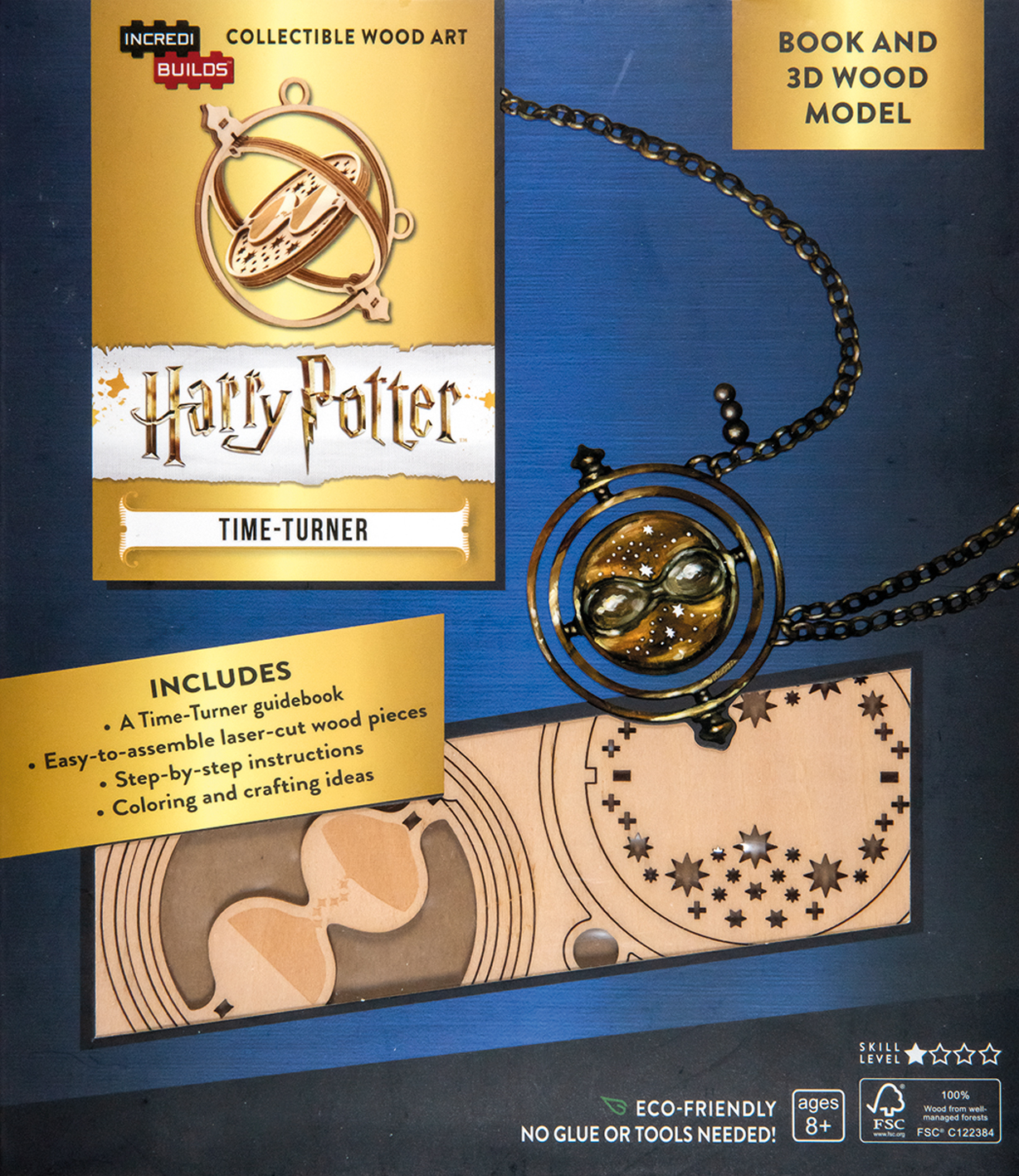 Harry Potter Incredibuilds
Time turner
TPS: 222mm x 184mm
Extent: 16pp or 32pp + wooden model + instructions
This line of customisable creative do-it yourself building projects includes an exciting book and a 3D wooden model. An informative book gives readers a behind-the-scenes look at how each object, concept or character was imagined and brought to life for the Harry Potter films. Readers can then build their own model from the interlocking press-out wooden pieces and paint or colour it however they wish, following the craft tips and advice.
Set includes a book, press-out sheet of pre-cut pieces and clear, illustrated step-by-step instructions.
No Glue, tape or tools required for the model assembly.
Building difficulty rating for each model.
Gives guidance on the painting process while encouraging individual approaches.
Written by:
Illustrated by:
Other books
in this series