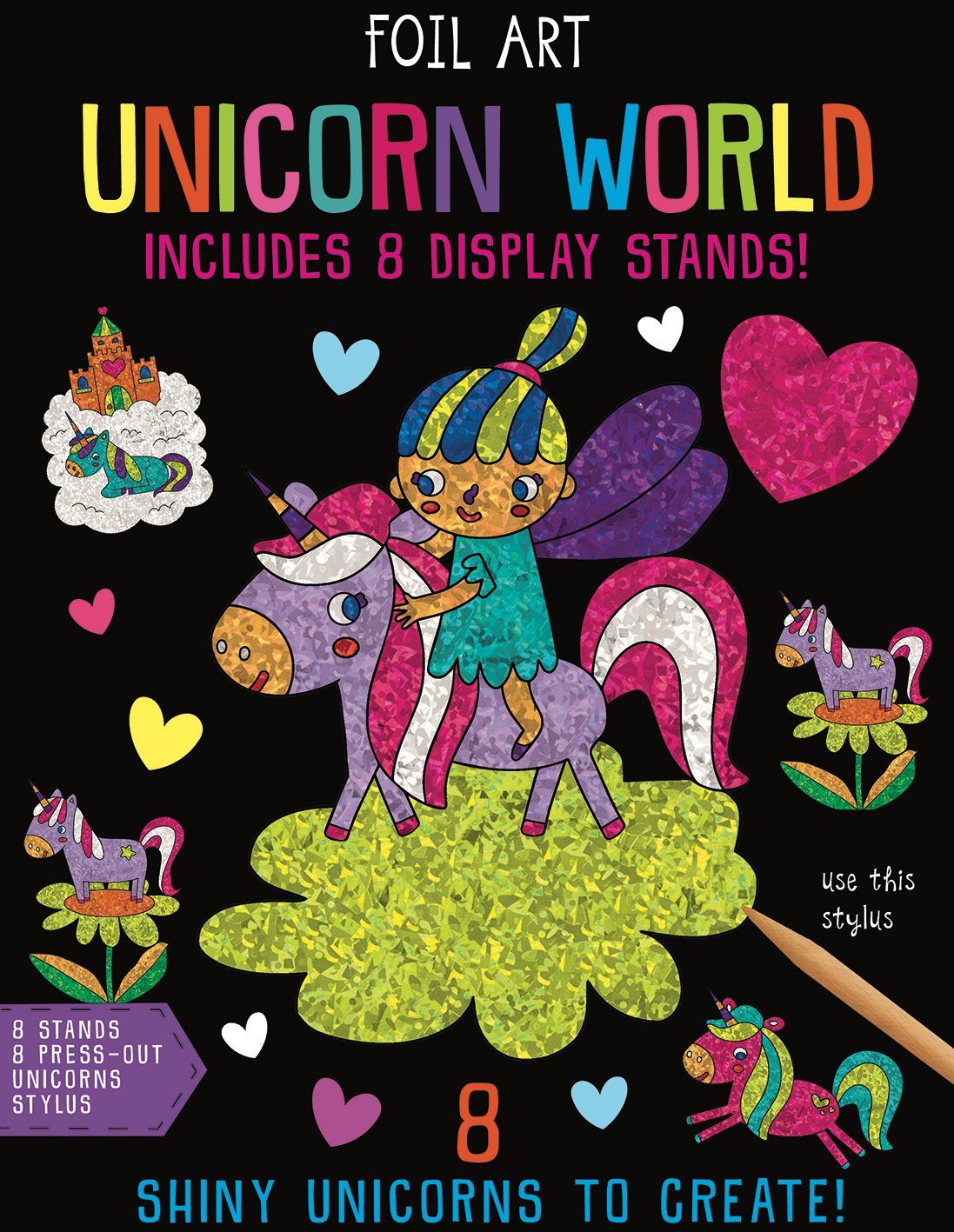 2954
Foil art shapes
Unicorn world
TPS: 190mm x 245mm
Extent: 12pp + 20 foil sheets, 8 sticker design sheets + stands + stylus
In these titles the popular foil-art technique applies coloured foil to sticker bases to create fabulous shiny and glittery art! Each set contains a book of ideas, multicoloured foil sheets, eight special sticker pictures and a stylus. The book provides ideas and instructions for possible craft projects to create using the completed images! Each title is themed and includes display stands so that children can proudly exhibit their finished artwork.
Popular colourful and creative projects for young children.
Clear guidance on both the foil art process and a range of possible craft projects with the finished, brightly decorated shapes.
Includes all the sticker design sheets needed, plus all the foil sheets in a range of colours.
Written by:
Illustrated by:
Other books
in this series