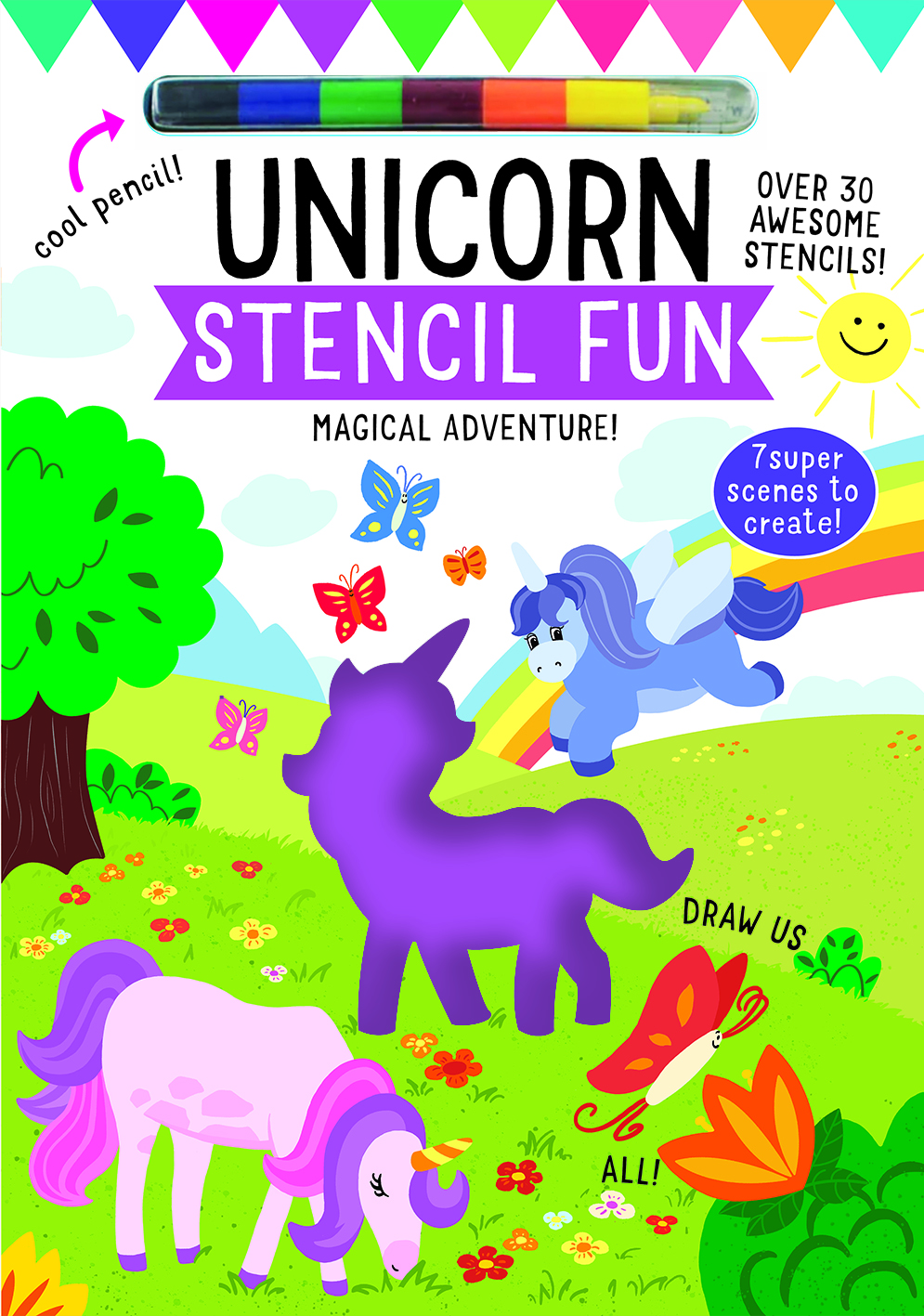 3319
Stencil Fun
Unicorn
TPS: 307mm x 210mm
Extent: 8pp + gatefold + stacking pencil
This is a range of themed titles with stencils to trace onto paper. Stencils form scenes and can also be used as individual components that cab be enjoyed again and again. Children can use the stacking coloured pencil provided to create their own imaginative scenes. These activity titles help to improve basic drawing and key motor skills. Each book also contains simple fun questions to answer and themed facts so that children are learning as they draw.
Improves basic motor and drawing skills.
More than 20 stencils in all titles.
Gatefold for ease of use while colouring onto paper.
Includes stacking pencil with six colours.
Spiral-bound to stay flat when tracing onto paper.
Written by:
Illustrated by:
Other books
in this series