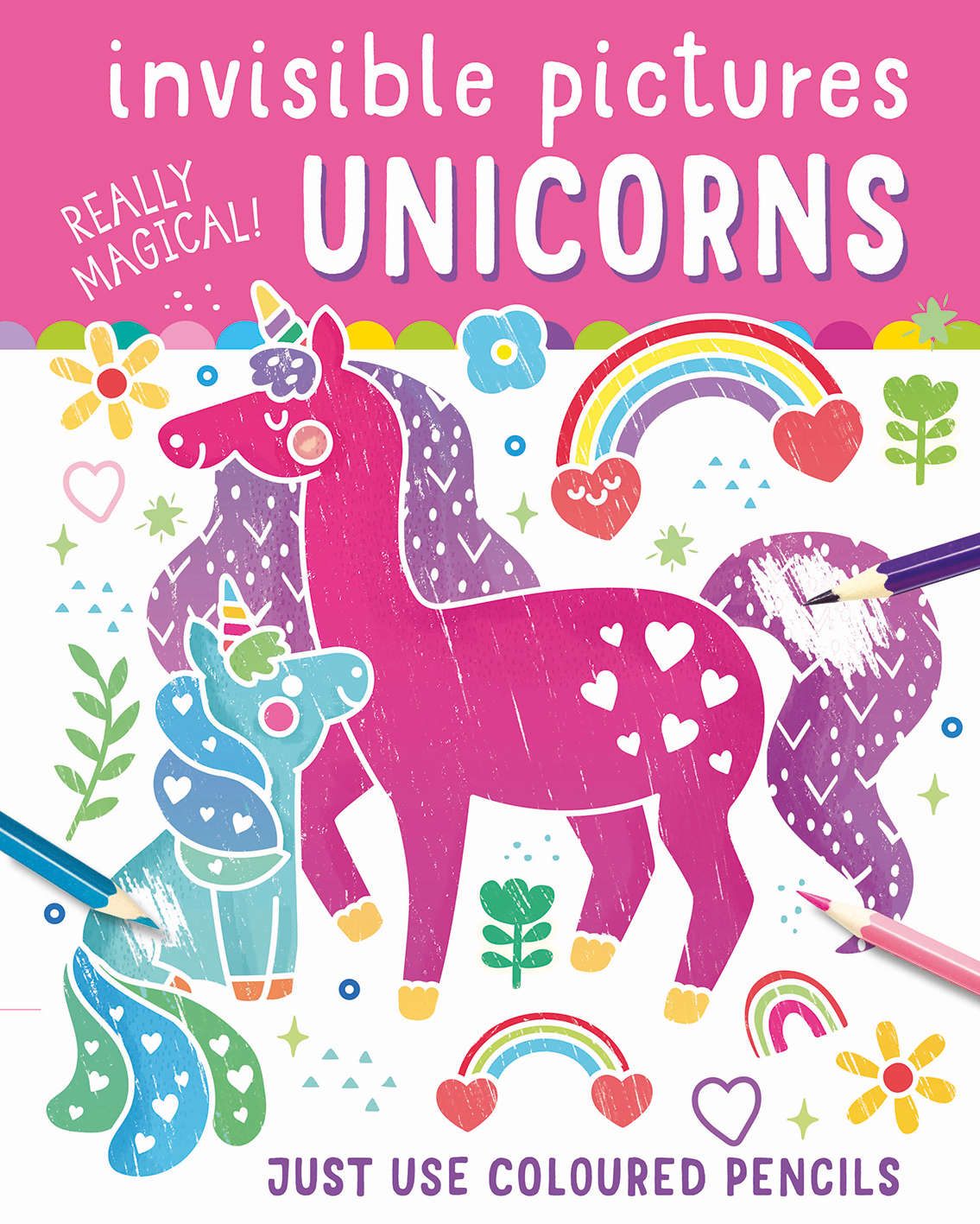 3509
Invisible pictures
Unicorns
TPS: 280mm x 216mm
Extent: 32pp
These books are full of magical invisible pictures. All children need to do is colour over the page in different colours and bold and beautiful pictures will appear. There are also fun spotting and counting activities for each picture.
Beautiful pictures appear as if by magic.
Includes fun counting activities.
Written by:
Illustrated by: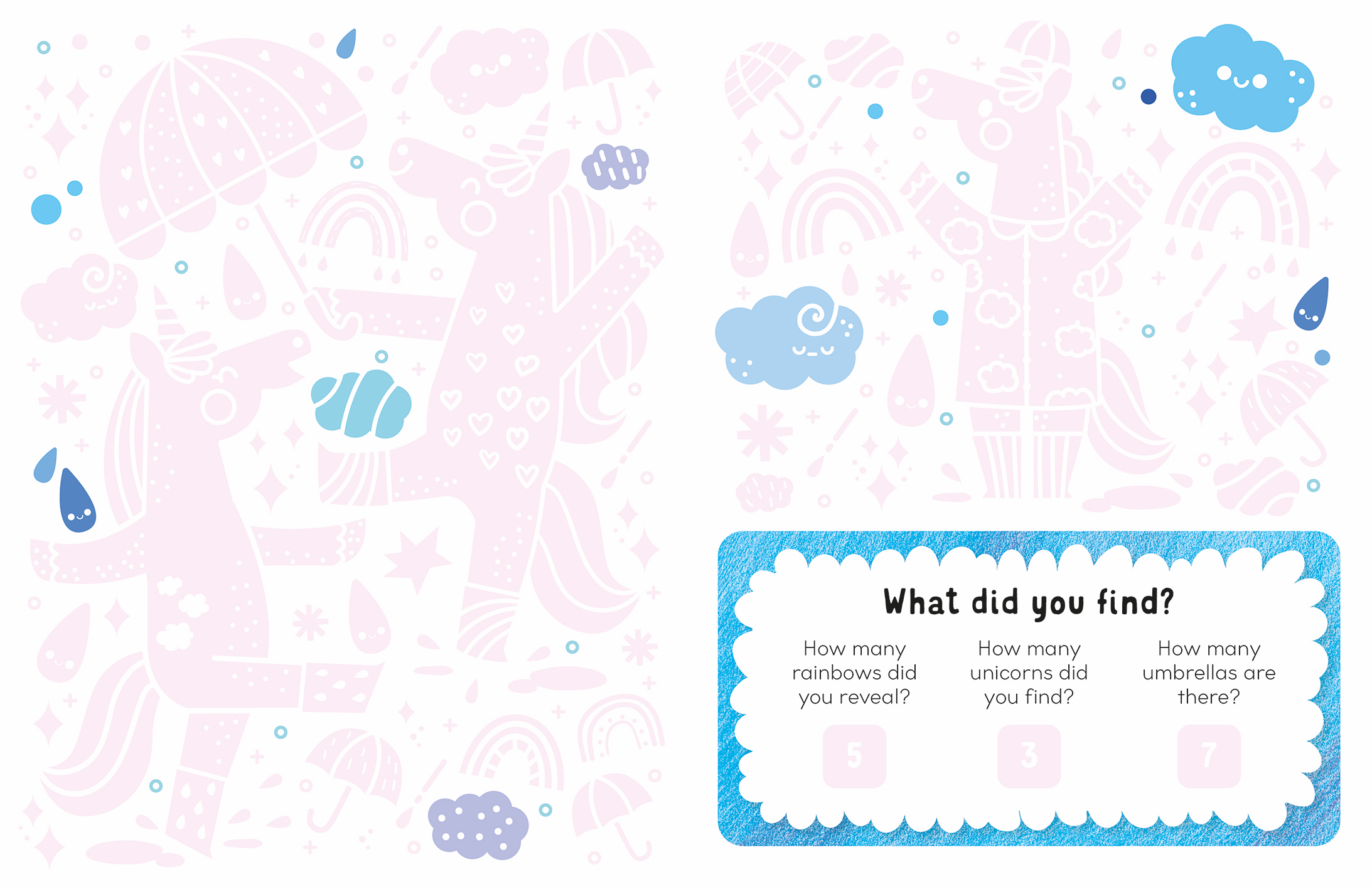 Other books
in this series