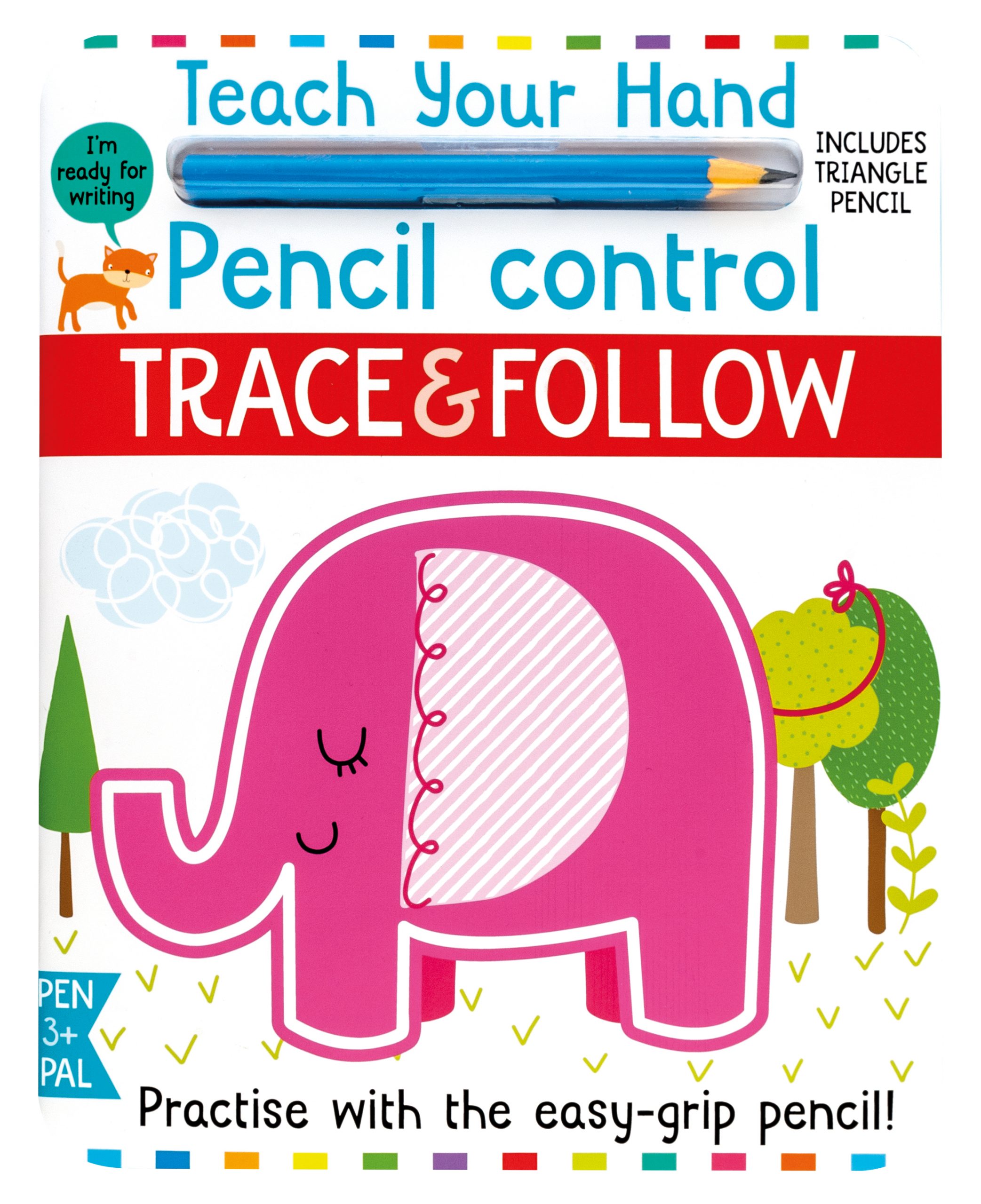 2804
Teach your hand
Pencil Control
TPS: 260mm x 260mm
Extent: 20pp + cover + pencil
Learning to draw and write fluidly becomes easier with the right tools and regular practice. This series of titles for early learners encourages children to develop pencil-control by drawing series of lines, curves, shapes and letters. The specially shaped pencil is easy for small hands to grip and the delightful drawings will inspire them to copy, practise and improve their dexterity. Children will progress from making simple marks and shapes to writing the complete alphabet, giving them confidence to aid their transition to school.
Easy-grip pencil to facilitate pencil- and, later, pen-control.
Individual titles focus on a particular skill, building up a child's confidence.
Allows the child to progress from forming lines and shapes to writing upper- and lower-case letters.
Written by:
Illustrated by:
Other books
in this series