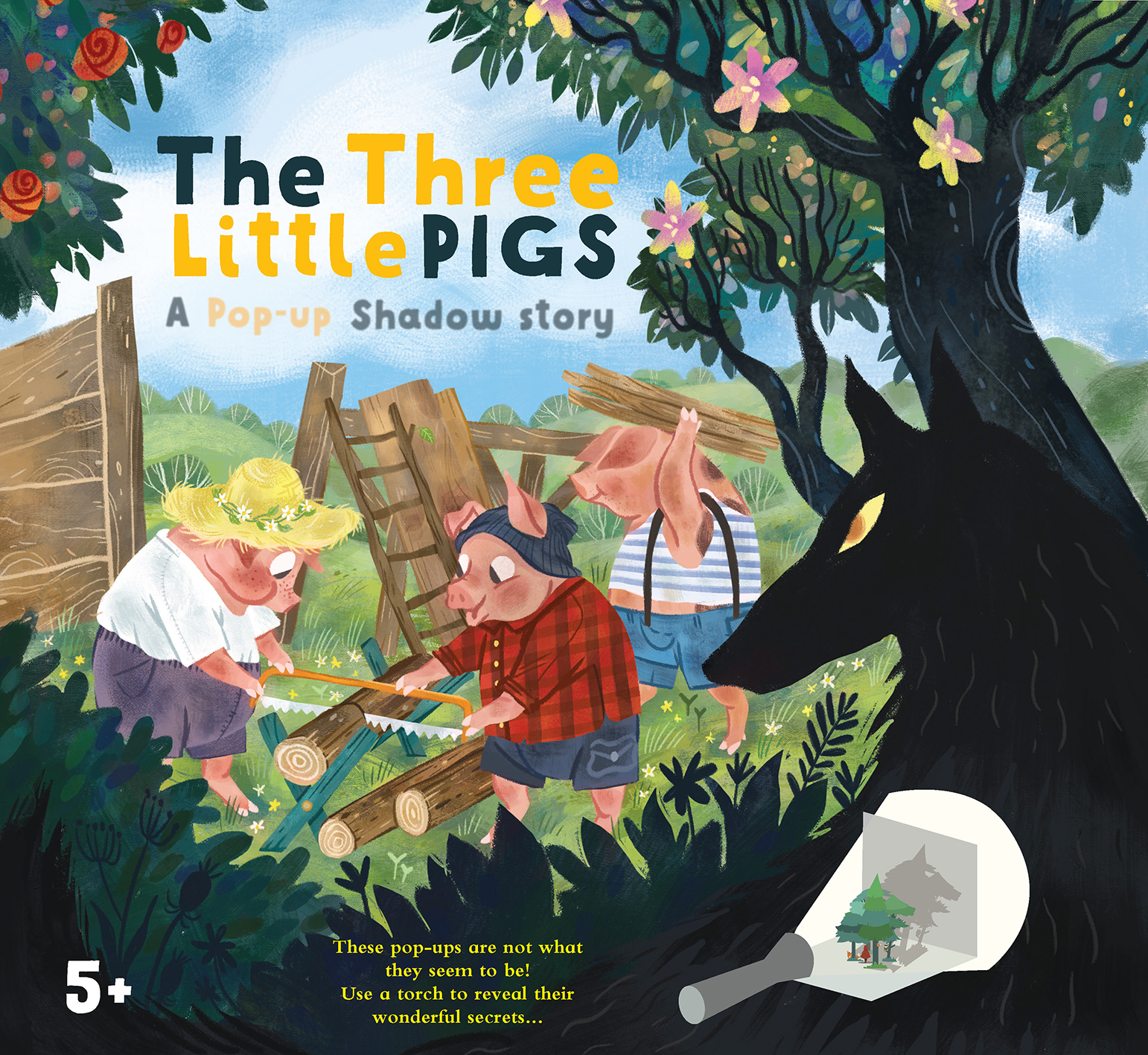 3542
A pop-up shadow book
What's New!
The Three Little Pigs
TPS: 225mm x 225mm
Extent: 12pp
A clasic fairy tale is given a twist in this inventive pop-up version which brings the tale to life, revealing who might be watching and waiting behind the scenes. When a torch is shone on the pop-up image, a hidden image is revealed. The image is created by the shadow thrown by the pop-out shapes. Beautifully illustrated, this innovative format will thrill children and parents alike.
Combines pop-up with shadow scenes.
A classic story retold.
Beautiful artwork.
Written by: Eve Robertson
Illustrated by: Ana Jimenez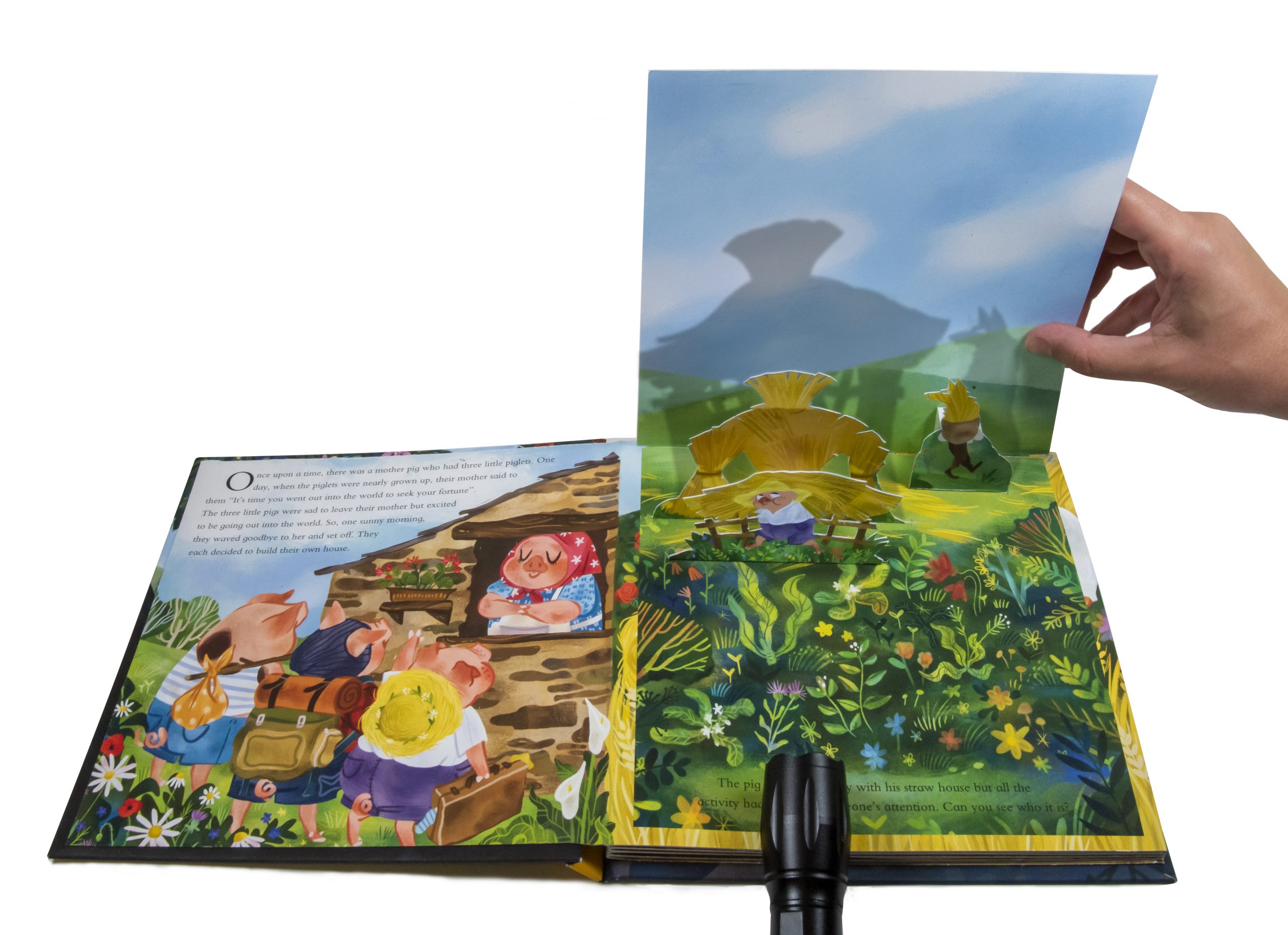 Other books
in this series